Another RISP 0-fer has Dodgers facing elimination
When the Dodgers signed Freddie Freeman in the offseason, a "best lineup ever?" graphic popped up on MLB Network. It was a valid question and something the entire baseball world was wondering.
Through 162 games of the regular season, the Dodgers' lineup proved to be the best in baseball, and one of the best ever. They comfortably led the Majors with 847 runs. Los Angeles did it in different ways, not always relying on the homer, though it was third best in the National League at that.
The Dodgers have the star power at the top and the perfect complimentary pieces at the bottom. It's the deepest lineup they've had during this dominant 10-year stretch. They have never shown any weaknesses offensively. Until now, and it has come at the worst possible time.
After winning a franchise-record 111 games during the regular season, the Dodgers will face elimination on Saturday following Friday's 2-1 loss to the Padres in Game 3 of the National League Division Series at Petco Park.
"It was a very good regular season, but as we said before, none of that matters," said Dodgers manager Dave Roberts. "We're in a five-game series against a very good ballclub that we're familiar with, and the team that plays the best baseball is going to win the series. And up to this point, they've played better than we have."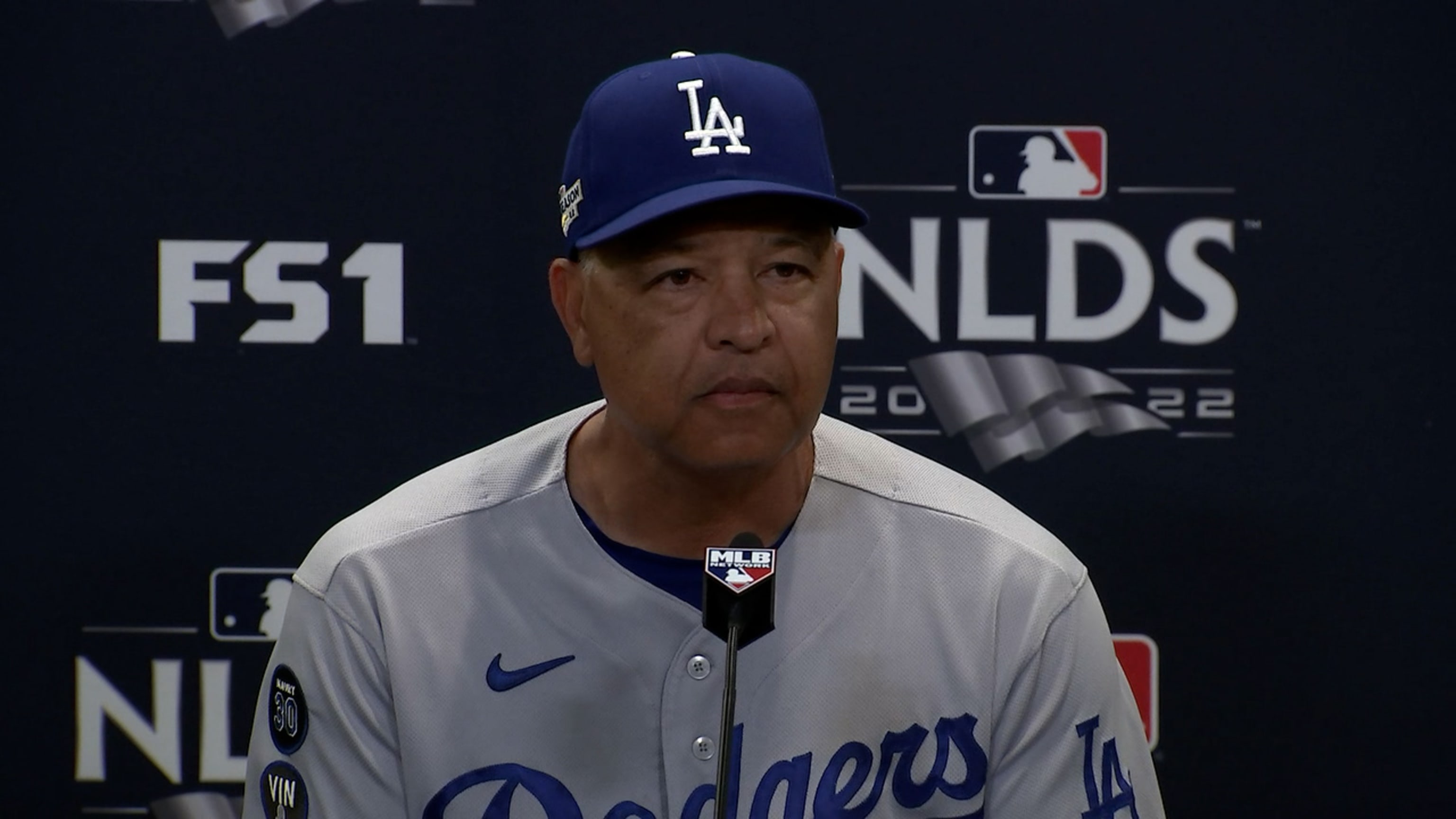 Dave Roberts recaps Game 3 loss
Through three games, the story for the Dodgers has been the same. Their at-bats with runners in scoring position haven't been up to their standards and they've failed to come up with timely hits in this series.
The Dodgers put constant pressure on Blake Snell and the Padres' bullpen in Game 3, but they went 0-for-9 with runners in scoring position. Dating back to Game 1, the Dodgers are now 0-for-their-last-19 in such situations, tying their worst streak of the season. They also left seven runners on base in Game 3.
"Baseball, sometimes things happen," said Freeman. "We're not getting the hits when we need to. We still had some opportunities, so if you're going to take a positive out of something, I guess you can take that. But we need to hit tomorrow."
Los Angeles' best scoring opportunity came in the fifth inning after Trayce Thompson led off with a single and Austin Barnes doubled. Barnes and Thompson went 3-for-3 with a walk against Snell, giving the top of the order plenty of opportunities.
Mookie Betts followed Barnes' double with a sacrifice fly to get the Dodgers on the board and trim the deficit to one run. Trea Turner then popped up to third baseman Manny Machado in foul territory, and Freeman grounded out to Machado to end the threat.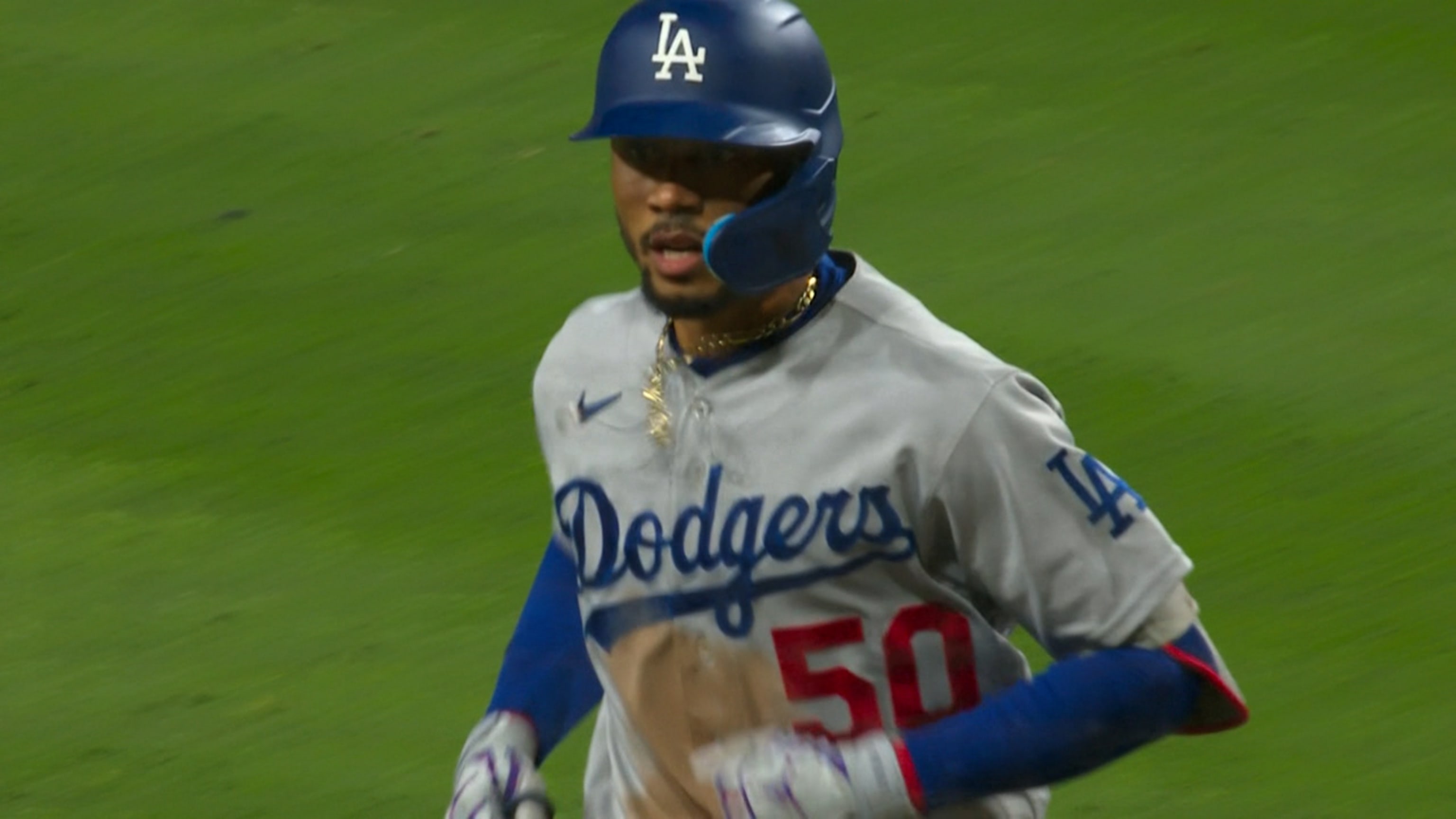 Mookie Betts' sac fly
Betts, Turner, Freeman and Will Smith struggled in Game 3, going a combined 2-for-14 with four strikeouts. Collectively, they stranded 14 runners. In order for the Dodgers to keep their season alive on Saturday, they're going to need their superstars to rise to the occasion, though Turner's status is up in the air given he jammed his right ring finger in the eighth inning. X-rays were negative and the shortstop expects to play, but the big test will be how comfortable he feels gripping a bat.
"We had a lot of runners on, but not being able to drive them in," Turner said. "My at-bat, I have to get that run in with a man on third, less than two outs, just like Mookie did. That's the difference in the ballgame, moving those baserunners over and getting them in. The last two games, we haven't been able to do that."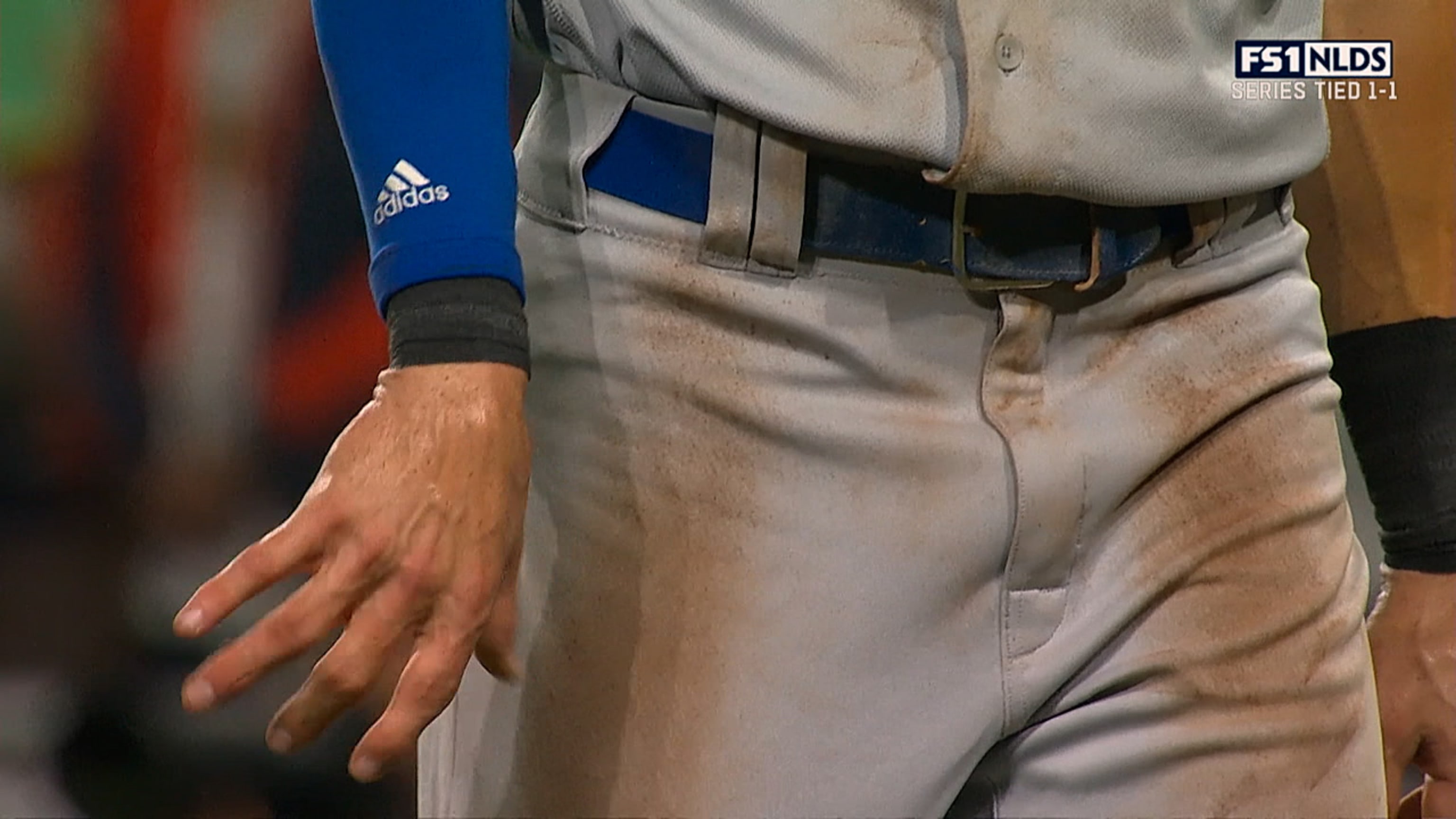 Trea Turner jams fingers into bag
Aside from issues with timely hitting, the Dodgers didn't get a good start from Tony Gonsolin on Friday. Gonsolin, who was making his second appearance since Aug. 23, didn't have much command and his night was done after allowing one run on four hits over 1 1/3 innings.
The Dodgers' bullpen, led by Andrew Heaney, kept them in the game, allowing one run over 7 2/3 innings, but the offensive struggles were ultimately too much to overcome.
"We're not stringing together a lot of at-bats to score runs," Betts said. "We're not hitting with men in scoring position. But [the Padres are] executing, so you can kind of look at it both ways."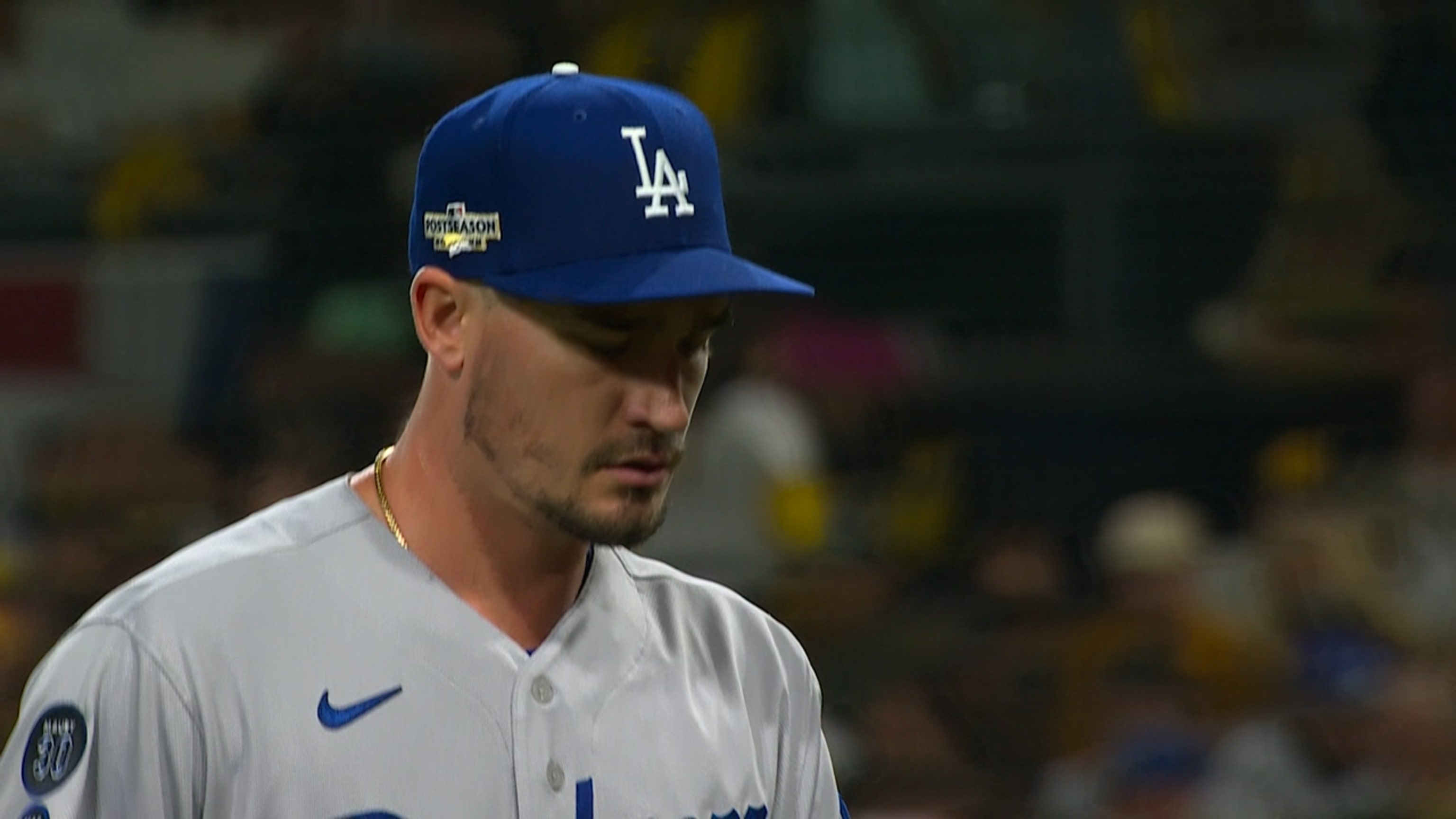 Andrew Heaney fans four
Just a week ago, it was hard to envision a scenario in which the Dodgers would be facing elimination just four games into the NLDS. The Dodgers dominated the Padres in the regular season, winning 14 of the 19 meetings. They also looked like the most complete team in a Game 1 victory.
But over the last 72 hours, the Padres look like the more confident team. Now, the Dodgers are hoping to avoid becoming the sixth team to drop a postseason series to a team they took every regular-season series against, as Los Angeles won all six series against San Diego in 2022.
Teams that lost all regular-season series to a team, then defeated that team in the playoffs, min 3 series (ELIAS)
2011 ALCS: TEX over DET (3 RS series)
2008 ALDS: BOS over LAA (3)
1999 NLDS: NYM over ARI (3)
1991 ALCS: MIN over TOR (4)
1988 NLCS: LAD over NYM (4)
1983 NLCS: PHI over LAD (4)
The Dodgers hang their hat on the fact they were able to overcome a similar scenario in last year's NLDS against the Giants. A difference this postseason is the Dodgers will have to win on the road. They believe they have the right pitcher on the mound in Game 4 in veteran left-hander Tyler Anderson, who is 2-0 with a 1.88 ERA in four starts against the Padres this season.
After winning 111 games over six months, the Dodgers will now need their best nine innings of the season in order to avoid getting eliminated by the franchise that has been looking up at them for a very long time.
"The core of this group has been in this position before, and we're going to approach it like it's the way it is," Roberts said. "It's win or go home. We've got to play better baseball."
Follow us on:
YOUTUBE  FACEBOOK   TELEGRAM    GOOGLE NEWS  TWITTER  INSTAGRAM   PINTEREST 
Subscribe and Follow us via Email
If you have any comment regarding this article contact us at contact@ethiopianstoday.com