Donald Trump found liable for sexually abusing writer E Jean Carroll in civil trial
Former US president Donald Trump sexually abused magazine writer E Jean Carroll and then defamed her by branding her a liar, a jury in a civil trial has decided, but the jurors found he did not rape her. 
The nine-member jury in Manhattan federal court awarded Ms Carroll about $US5 million ($7.4 million) in compensatory and punitive damages.
Although the finding of sexual abuse was enough to establish his liability for battery, the jury did not find that Mr Trump raped her.
After the verdict, Ms Carroll said her victory was "not just for me but for every woman who has suffered because she was not believed".
"Today the world finally knows the truth," she said.
Mr Trump chose not to attend the civil trial and was absent when the verdict was read.
In an all-capital-letters post on social media, Mr Trump said the verdict was a "disgrace", and his campaign team said he would appeal against the verdict.
"I have absolutely no idea who this woman is," Mr Trump wrote.
"This verdict is a disgrace — a continuation of the greatest witch hunt of all time!"
Mr Trump, who is campaigning to retake the White House in 2024, will lodge an appeal, his spokesman Steven Cheung said.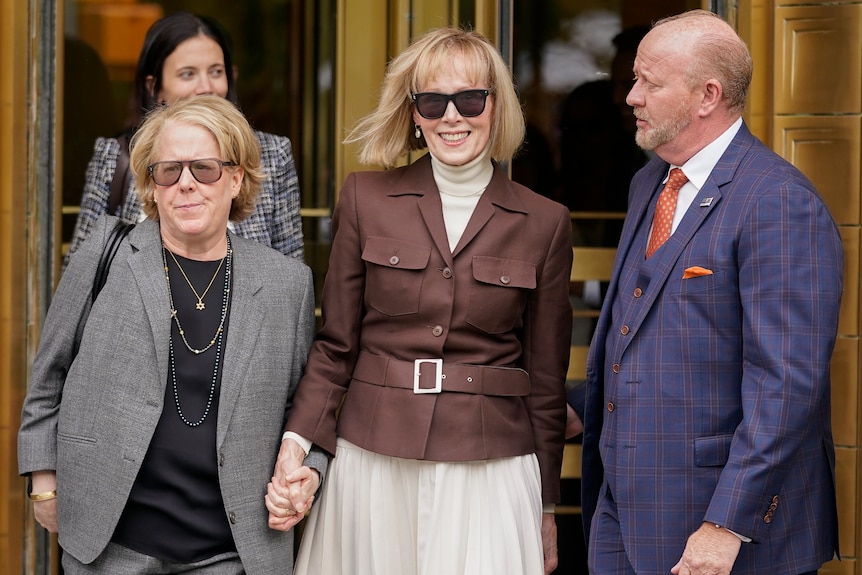 Mr Trump's lawyer, Joe Tacopina, told reporters the jury's decision to rule in Mr Trump's favour on the rape claim but still find him responsible for sexual assault was "perplexing" and "strange".
"Part of me was obviously very happy that Donald Trump was not branded a rapist," he said.
Mr Tacopina defended Mr Trump's absence from the trial, saying he would have entered "a circus atmosphere".
"He's strong, he's ready to move forward. He wants to fight this on appeal," Mr Tacopina said.
What were the allegations?
Ms Carroll, 79, accused Mr Trump, 76, of raping her in the mid-1990s.
She alleged he raped her in a dressing room at the Bergdorf Goodman department store in Manhattan in 1995 or 1996 and then defamed her by denying it happened in a post on his Truth Social platform in October 2022.
The jury deliberated for just under three hours. It rejected Mr Trump's denial that he assaulted Ms Carroll and ruled in her favour.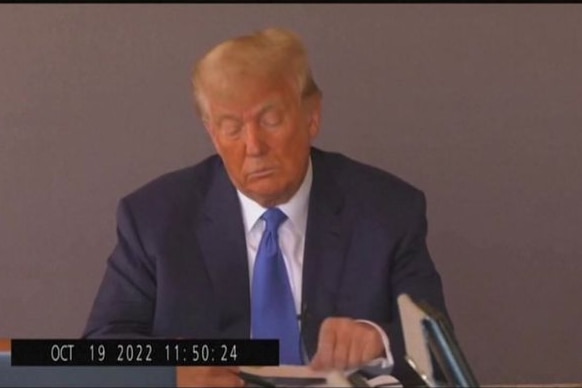 To find him liable, the jury of six men and three women was required to reach a unanimous verdict.
The US president from 2017 to 2021, Mr Trump is the frontrunner in opinion polls for the Republican presidential nomination.
In his post on his Truth Social platform, Mr Trump claimed Ms Carroll's allegations were a "complete con job", "a hoax" and "a lie".
Jurors were tasked with deciding whether Mr Trump raped, sexually abused or forcibly touched Ms Carroll, any one of which would satisfy her claim of battery.
They were separately asked if Mr Trump defamed Ms Carroll.
Because this was a civil case, Trump faces no criminal consequences.
Mr Trump's legal team opted not to present a defence, gambling that jurors would find that Ms Carroll had failed to make a persuasive case.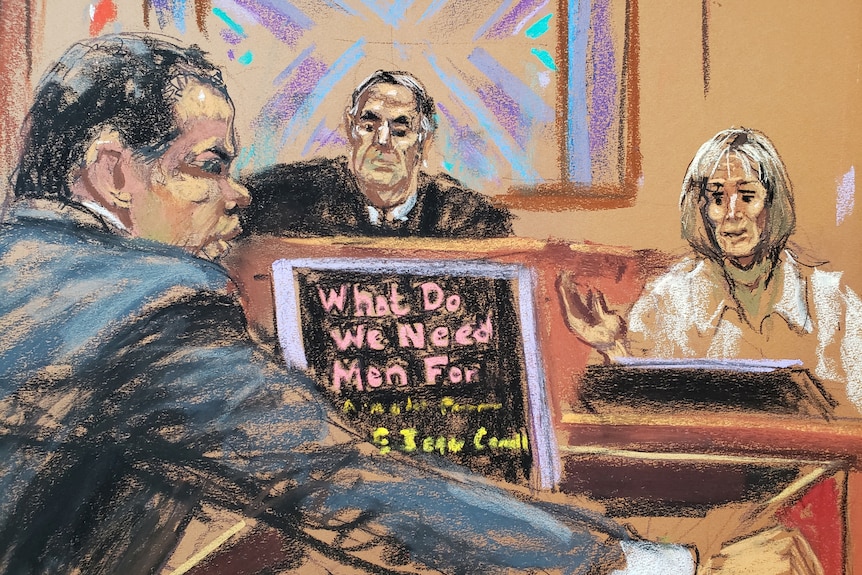 Mr Trump had said Ms Carroll, a former Elle magazine columnist and a registered Democrat, made up the allegations to increase sales of her 2019 memoir and to hurt him politically.
Because the case was in a civil court, Ms Carroll was required to establish her rape claim by "a preponderance of the evidence" — meaning more likely than not — rather than the higher standard used in criminal cases of "proof beyond a reasonable doubt".
Ms Carroll had to show "clear and convincing evidence" to prove her defamation claim.
According to Ms Carroll, she ended up in a dressing room with Mr Trump after they ran into each other at the department store and took an impromptu jaunt to the lingerie department so he could search for a women's gift.
They were teasing each other about trying on a skimpy bodysuit, Ms Carroll testified, but then, she said, Mr Trump slammed the door, pinned her against a wall, planted his mouth on hers, yanked her tights down and raped her as she tried to break away.
Ms Carroll said she ultimately pushed him off with her knee and immediately left the store.
"I always think back to why I walked in there to get myself in that situation," she testified, her voice breaking, "but I'm proud to say I did get out."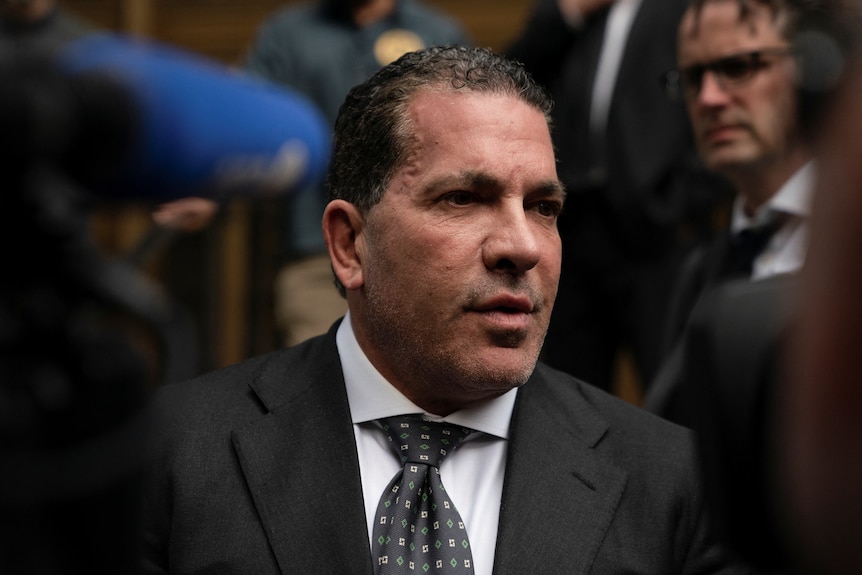 She soon confided in two friends, according to her and them. But she never called police or told anyone else — or noted it in her diary — until her memoir was published in 2019.
Ms Carroll said she kept silent out of fear that Mr Trump would retaliate, out of shame, and out of a sense that other people quietly denigrate rape victims and see them as somewhat responsible for being attacked.
Mr Tacopina told the jury Ms Carroll made up her claims after hearing about a 2012 Law and Order episode in which a woman is raped in the dressing room of the lingerie section of a Bergdorf Goodman store.
Ms Carroll "cannot produce any objective evidence to back up her claim because it didn't happen," he told jurors.
He accused her of "advancing a false claim of rape for money, for political reasons and for status". 
There is no possibility of Mr Trump being charged with attacking Ms Carroll in a criminal case, as the legal time limit has long since passed.
The trial featured testimony from two women who said Mr Trump sexually assaulted them decades ago.
Former People magazine reporter Natasha Stoynoff told jurors that Mr Trump cornered her at his Mar-a-Lago club in Florida in 2005 and forcibly kissed her for a "few minutes" until a butler interrupted the alleged assault.
Another woman, Jessica Leeds, testified that Mr Trump kissed her, groped her and put his hand up her skirt on a flight in 1979.
Jurors also heard excerpts from a 2005 Access Hollywood video in which Mr Trump says women let him "grab them by the pussy".
"Historically, that's true, with stars … if you look over the last million years," Mr Trump said in an October 2022 video deposition played in court. He has repeatedly denied allegations of sexual misconduct.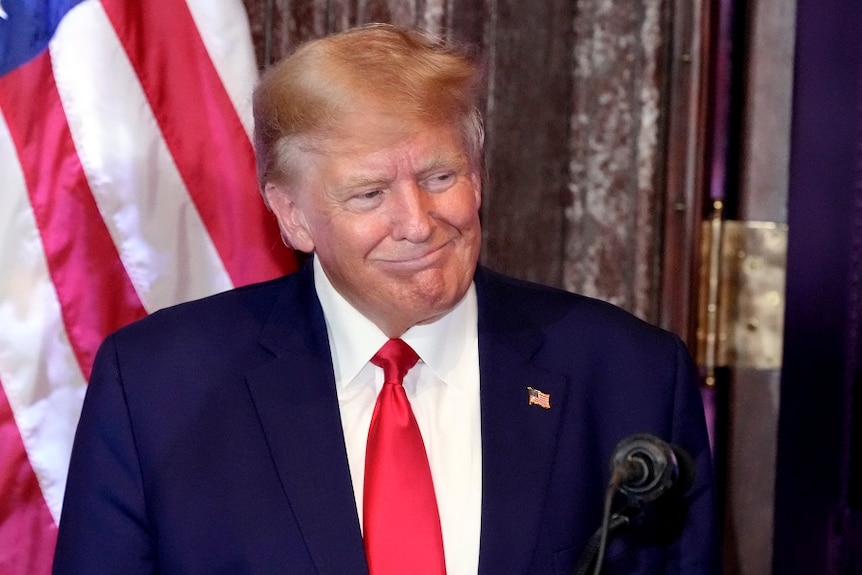 Ms Kaplan, Ms Carroll's lawyer, told jurors during closing arguments that the 2005 video was proof that Mr Trump had assaulted Ms Carroll and other women.
Trump facing many legal woes
The verdict comes as Mr Trump faces a number of other legal challenges.
He is fighting a New York criminal case related to hush-money payments made to a porn actor.
The state attorney-general has sued him, his family and his business over alleged financial wrongdoing.
Mr Trump is also contending with investigations elsewhere into his possible mishandling of classified documents, his actions after the 2020 presidential election and his activities during the insurrection at the US Capitol on January 6, 2021.
Mr Trump denies wrongdoing in all of those matters.
Follow us on:
YOUTUBE  FACEBOOK   TELEGRAM    GOOGLE NEWS  TWITTER  INSTAGRAM   PINTEREST 
Subscribe and Follow us via Email
If you have any comment regarding this article contact us at contact@ethiopianstoday.com